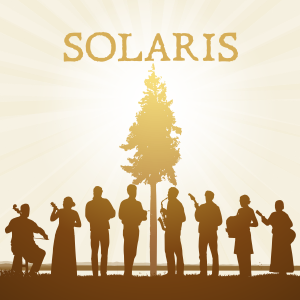 Solaris
18 Solaris Project recordings from the studio and stage.
Described as "Mind Blowing" and "Magical" Solaris delivers a fresh set of "pure and relevant" music. With their "Beautiful harmonies" and "So Positive" lyrics leaving audiences "Nothing short of inspired and uplifted" or just "Absolutely blown away."
Purchasing Options

CD
Order this album on a CD.
$15.00
Add to Cart

MP3 Album
Download for immediate listening on your computer or MP3 player.
$9.99
Add to Cart