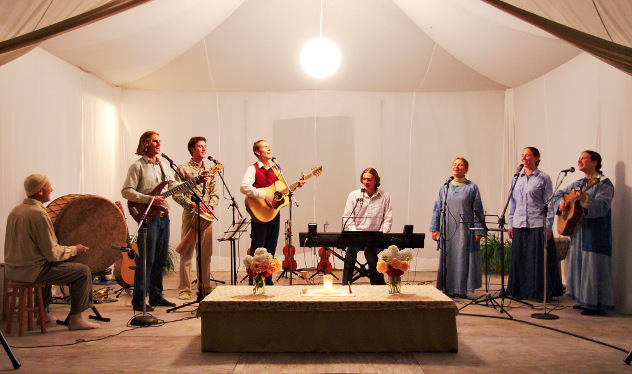 All of the Above
A concert by spiritual folk-rock group Solaris
Relevant lyrics and sweet vocal harmonies combine with acoustic guitar, keyboard, mandolin, drum, bass and fiddle to create a musical experience that is humorous, insightful, audacious, inspiring and profound.
All Of The Above
Make It Springtime (live)
Mind Open Wide (live)
Solaris is the name of an eight-piece band of seeker-songwriters with a mission of musical inspiration for people of all spiritual persuasions. Over the past seven years their repertoire of original songs has been enjoyed by diverse audiences in North America and Europe including numerous impromptu concerts in private living rooms, kitchens and salons, as well as concerts in village halls, meditation centers, yoga studios, and in the sanctuaries of churches, retreat centers and spiritual communities.
Admission by donation.