Sunship Music
Unusually inspiring, honest and uplifting music from several genres — exuberant traditional fiddle tunes, original folk-rock, keyboard improvisations, and much in between.
Get free music and updates by email
Sign up to get free access to an extensive selection of music downloads, ongoing giveaways, and periodic email updates.
Latest Solaris Album: Bells of Kindness
Covering a range of genres from meditative folk-ballads to hip-hop, Bells of Kindness is the first full length Solaris studio album. With a solid and unique folk-rock sound, the album puts powerful vocal harmonies behind lyrics that are insightful, healing, courageous, and quite often funny.
Solaris

Described as "Mind Blowing" and "Magical" Solaris delivers a fresh set of "pure and relevant" music. With their "Beautiful harmonies" and "So Positive" lyrics leaving audiences "Nothing short of inspired and uplifted" or just "Absolutely blown away."

The Merry McKentys are a six-piece family band consisting of four brothers, one sister, a dad, three fiddles, a guitar, a mandolin, and a piano, with frequent guest appearances by other instruments and family members. Perhaps the biggest family band in the west, we make a big sound playing cheerful little tunes with little pretension and big grins.

Miss Clementine's from Out of the Woods


Songbooks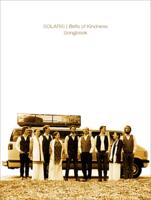 Bells of Kindness - Songbook
Lyrics and chords to accompany Solaris's Bells of Kindness album.
Songbook:
$20.00
Add to Cart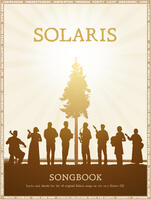 Solaris - Songbook
Lyrics and chords for all 18 original Solaris songs on the 2015 solaris album.
Songbook:
$20.00
Add to Cart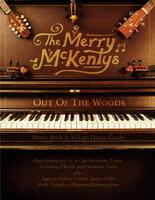 Merry McKentys - Songbook
Sheet music for 15 of our favourite tunes including chords and harmony parts, plus easy to follow contra dance calls with complete illustrated instructions.
Songbook:
$20.00
Add to Cart
Albums