Contact
The best
contact
pages on sunship.com (2 items)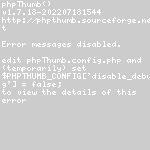 Contact
Contact
Sunship Productions by mail, phone, email, or webform.

- Oak Bay Rec Lounge, Oak Bay, Apr 20th 2020
Awakeneers Earth Day concert and fundraiser. Proceeds go to the Oak Bay Preschool. Tickets available at the Oak Bay Recreation Centre.
Contact
yo.olivotto(at)gmail.com 250-888-1774 for more info


Page 1 of 1

These are the top 2 items for contact. If you didn't find what you were looking for, try searching for things related to contact using the search form at the top of the page.