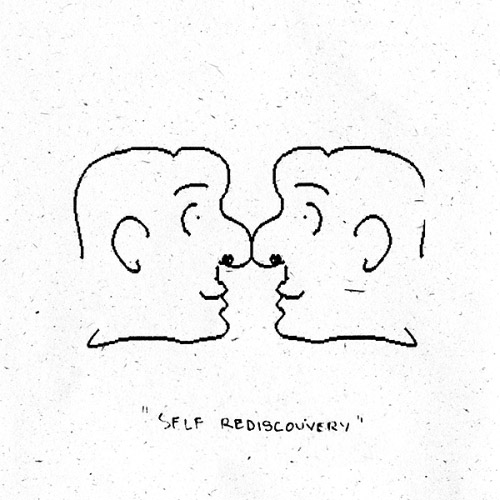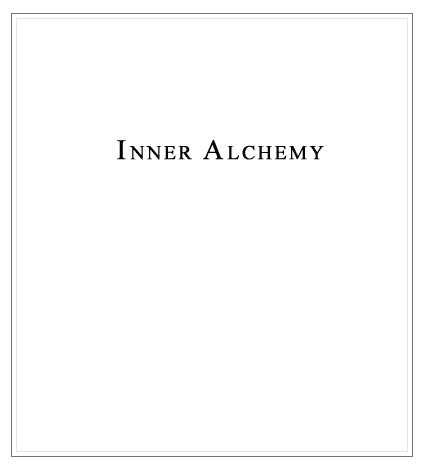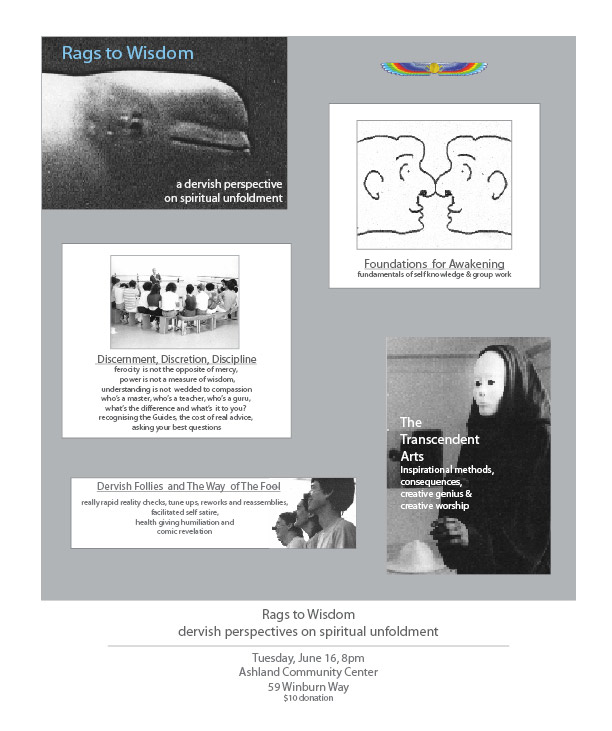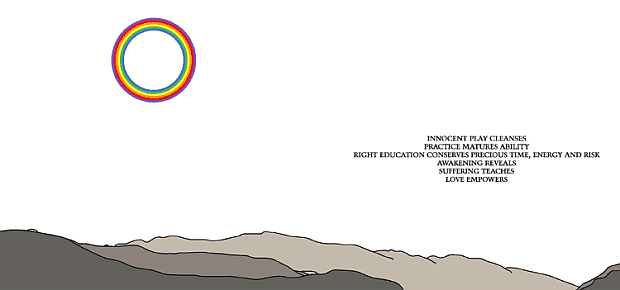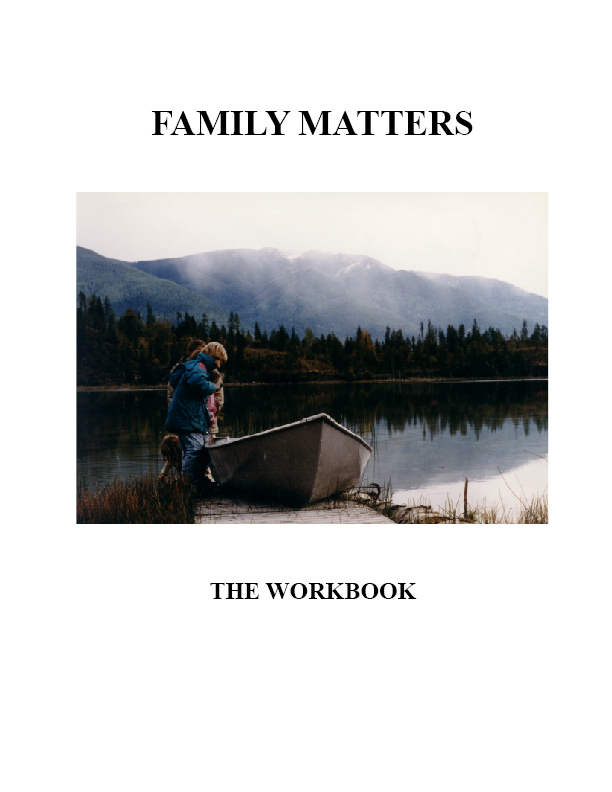 FOREWARNING
This is not primarily a handbook for improving family life.
This workbook is intended to be of practical use to the dedicated seeker/finder, not the casually interested. It is useful for those fiercely dissatisfied with all of the ordinary, but is too much for those looking for a mystical embellishment. It contains ideas and instructions which, when considered deeply and applied correctly, will help you exit permanently from contemporary belief systems and non rigorous 'new age' practices. Applying these methods will inevitably bring you far beyond the assumptions of most of even 'alternate' society. Following through on what you will discover for yourself will thoroughly test your stamina, ingenuity and determination. So be prepared and forewarned — this is a work book intended as preparation for dervish initiation , an introduction to the process called 'chille' — the spiritual ordeal which cleanses and purifies the body, heart and mind in preparation for awakening and service. Whatever style of quest you are on, applying this material is likely to accelerate it!"
---
| | |
| --- | --- |
| Family Matters - Sourcebook - Volume 1 | Preparation for Responsible Adult Life |
SOME PRIME IDEAS USEFUL FOR THE PROPER CONSIDERATION
OF A METHOD AND CURRICULUM OF RIGHT EDUCATION
IN PREPARATION FOR RESPONSIBLE ADULT LIFE
Dedication/Invocation
Fair Warning
Introduction - Preciousness of Gift of Life
A few words about contemporary culture
Affirmation
What's the Question? What's the Point? What's the Opportunity? What's the Risk?
What's "The Way"
What's Really Basic and Truly Necessary for Youngers to be best prepared?
Some basic standards from other sources.
How are the "Basics" to be learned?
Some so called "Facts of Life"
Phenomena, Illusion, Perception, Consciousness and Reality
Fact and Belief, Information, Knowledge and Understanding
Essence and Ego, Being and Purpose
Presence, Attention, Impartiality
Self Witness and the Effects of Attention
Self Knowledge and Knowledge of Others
Mechanical Life and Awakening
How can these concepts be tested, proven and utilized?
Work on Self - Who Am I - Self Invocation
The Golden Rule - What Goes Round Comes Around
Virtues and Vices, "Good and Evil", "Karma and Consequence"
Ethics and Opportunity
Laws, Purposes, Principles, Standards, Practices, Reminders, Aphorisms
Maturity & Responsibility - Some Models to Consider
From Infancy to Adulthood - Vulnerability & Inoculation
Relations and Intimacy -
Western Romance - Unconscious "Love", Bonding, Anger & Heartbreak
The Sinister Barrier -
Parents, Guardians, Mentors & Teachers - The Spectrum
The Way of Blame, The Way of the Fool, The Fourth Way, Dervishes, Sufis
Christs, Masters, Gurus
The Spectrum of "The Guides" - "Friendly and Unfriendly"
Professionalism & Efficiency - "Occams Razor"
Awakening & Obligation
Lineage and Service
Hospitality
Source
The Spectrum of Parent/Child Relationships: - One Condition leads to another
Clarity, Bonding and Commitment - Maturity, Responsibility, Authority & Power
To My Children
Recommended Reading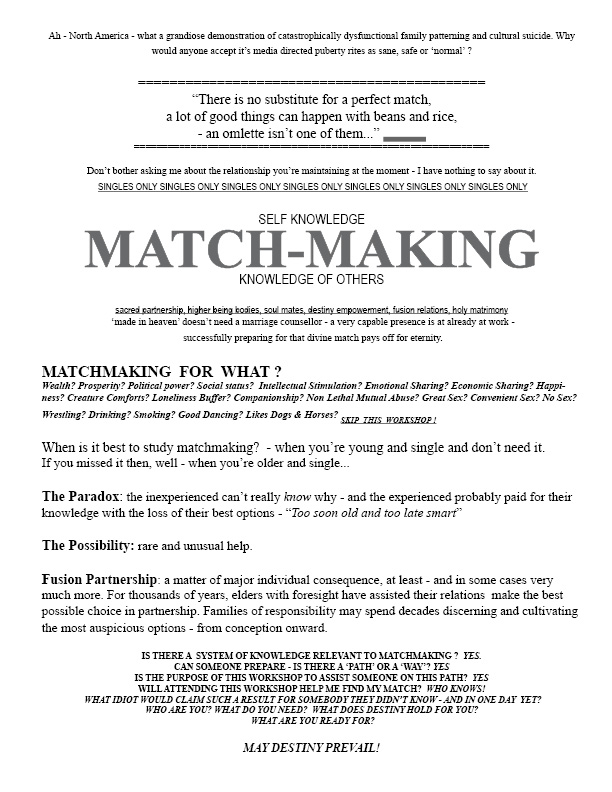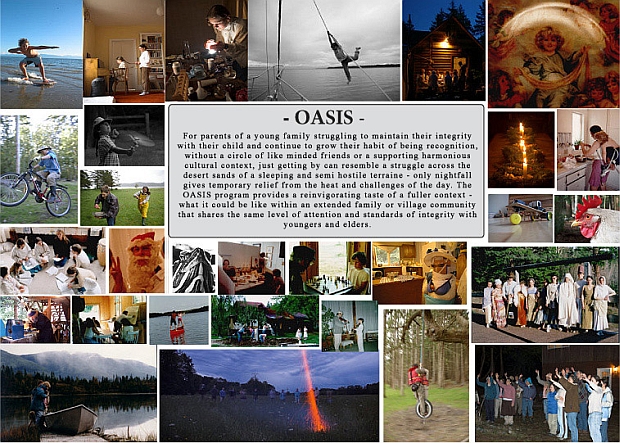 OUR PRESENT AND IMMEDIATE FUTURE IS RIPE
WITH CONSEQUENTIAL CHOICES

ABOUT FAMILY, NEIGHBORS, AND THE TRIBAL COMMUNITY ARK
ABOUT FUNDAMENTALS OF AWAKENING, LIVING AND DYING
ABOUT RESPONSIBILITY, GUARDIANSHIP AND DESTINY
ABOUT DISCERNMENT AND DISCRETION, COMPASSION AND COURAGE
SELF DISCIPLINE, DEVOTION AND ECSTATIC SERVICE
ABOUT WISDOM, HISTORY, VISION AND CREATIVE SACRIFICE
ABOUT CULTURE BEYOND CHAOS
ABOUT LIFE BEYOND FEAR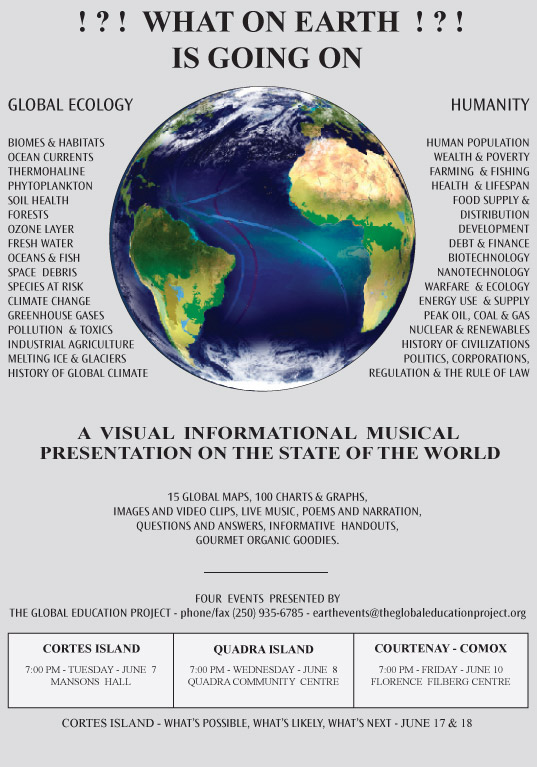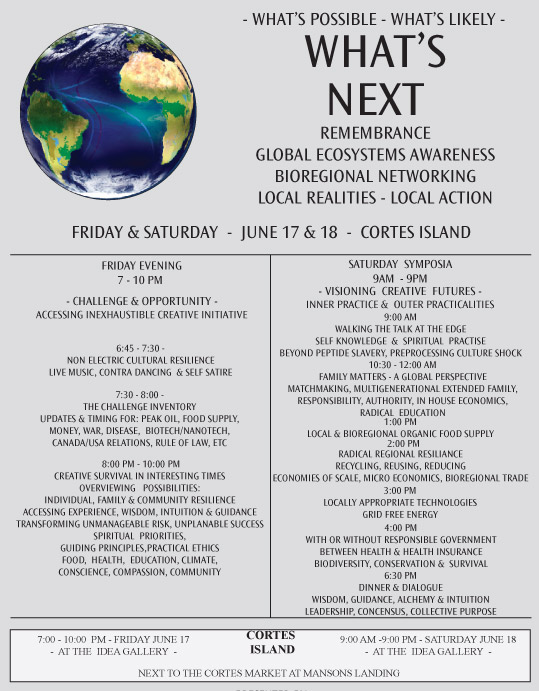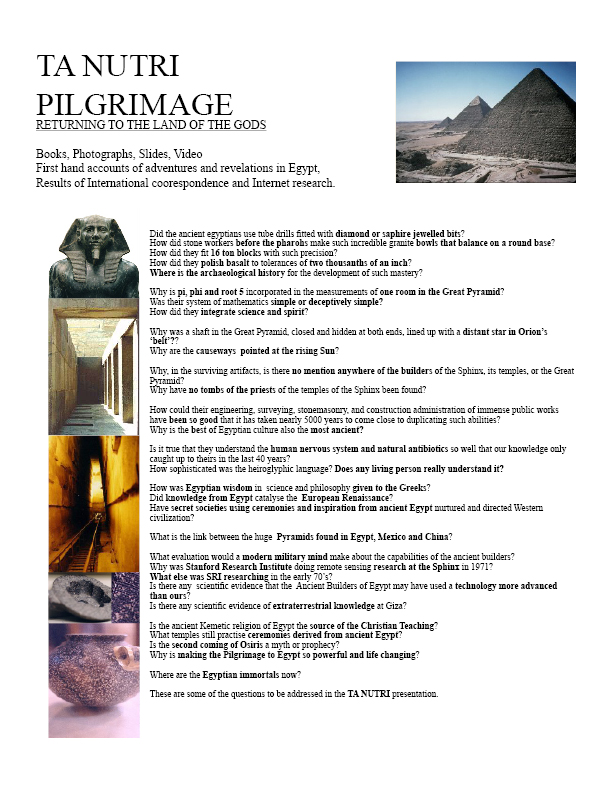 Initiatory Training in Meditation, Movements, and Mask
PROFESSIONALISM - Spiritual attainment brings with it extraordinary potentials that go beyond the ordinary flows of life and death. Intrinsically, life and death challenges must be overcome in order to attain. Amateur methods or standards are not reliable enough in this domain any more than they are in any other field of endeavor – they just don't cut it. Professionals don't team up with amateurs for work, amateurs should be educated enough to be aware that professionalism does exist, costs whatever it costs and that amateurs should not expect professional results.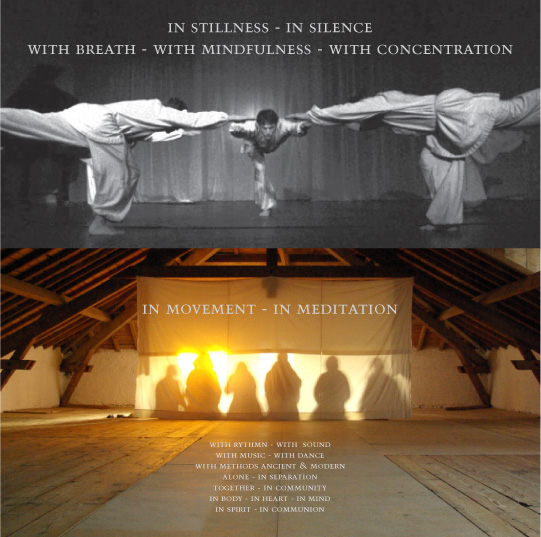 Ships Seminary - Basic Training
Preparing for an effective "life of service"
awakenings to an effective relationship with the ineffable realities
Solar Schedule

Meditations

Yoga

Contemplations

Centre of Gravity Questions

Review of Basic Concepts: The Dilemma, The Possibilities, Study, Work on Self,
Awakening, Evolution, "Schools", The Work, The Way(s), "The Fourth Way"

Basic Communications Course - Simple Present through Placing of Intention - 17 exercises

WOS - Intermediate course - Exercises in Presence, Primal Charge Management,
Voluntarisation of Manifestation, Voluntarisation of Mood, Voluntarisation of Posture

Meditations in Action
Movement Training - Obligatories, Rythmics, Canons & Angel Training, Walks & Processionals,
Choreographies, Essential Mnemonics and Artifacts

Character Improvisations

Cross World Studies

Type Studies

Stress Studies

Dance

Juggling, Tightrope, Unicycle

Mask Work

Clown Work

Creative Writing

Word Smithing

Work Journals

Artifactual Knowledge

Higher Mood

The Octave, The Enneagram, The Ray of Creation, Phi, The Golden Ratio

Inner Alchemy
---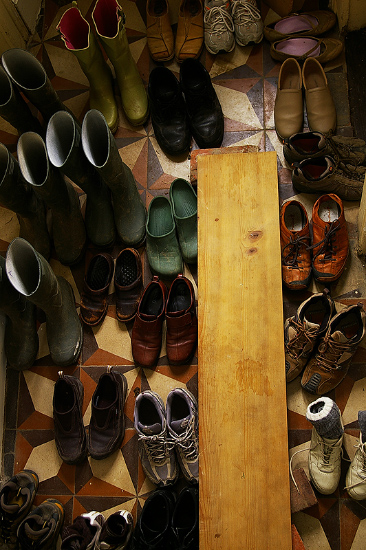 ---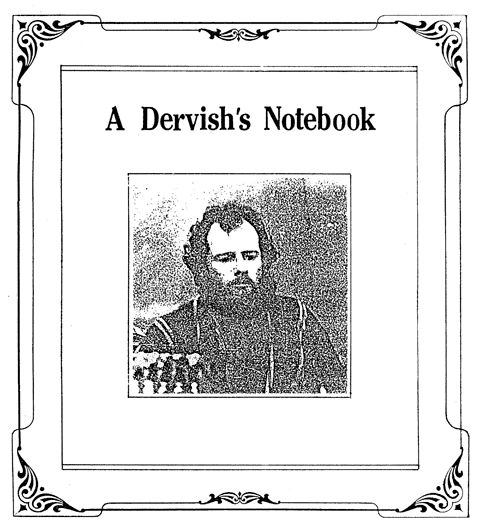 INTRODUCTION
This little booklet is intended to provide the reader with a glimpse into the day to day alchemical process of chille, or ordeal — awakening to the recognition of truth — that occurred as preparation for work within this particular community of aspirants. It is a collection of a few brief comments about some of the daily challenges probationers encountered during their early training. Actual photos give a funky kind of contemporary reality.
Bit like a 101 text, isn't it? In this book the use of the term 'dervish' does not imply a connection with Islamic tradition. The Way exists independent of tradition and the genuine dervish seeks true awakening and service, not the stability of form or doctrine. As you may know, not everybody finds this statement agreeable.
Cheer up. It might not be like this all the way through. In this context a dervish is at least someone who has renounced ordinary life and effectively surrendered to a disciplined process of awakening and evolution. Burp. At least during the early years of this lifetime effort, an aspirant apprentices within a transformational community which is guided by one who is acknowledged and accepted as being capable of providing the necessary guidance, work catalysts, initiations and awakening.
Used to write like that a lot. Whole little booklets, in fact. Fortunately they rarely got published. I seldom write like that nowadays (except for introductions.) Even though the ideas expressed may be technically correct, the point of it gets hidden in the meaning — see what I mean?
So, can someone really know what it's like? To try to BE, to be real, and learn service in a dervish's community if they're not doing it?
No.
Not even enough to talk about it over coffee. So what's the point of a booklet about it, even a teeny weeny one? Well, consider it a gesture drawing, a crumb hidden in the bushes of the [Internet,] a few impressions of the effort needed (around here at least) to access the option for a real attempt at awakening and transformation. Maybe it'll be amusing or interesting or even useful. And if you've done it, or if it seems somehow familiar to you, well, hey, howdeedoo! And if not, well, hey.... good luck.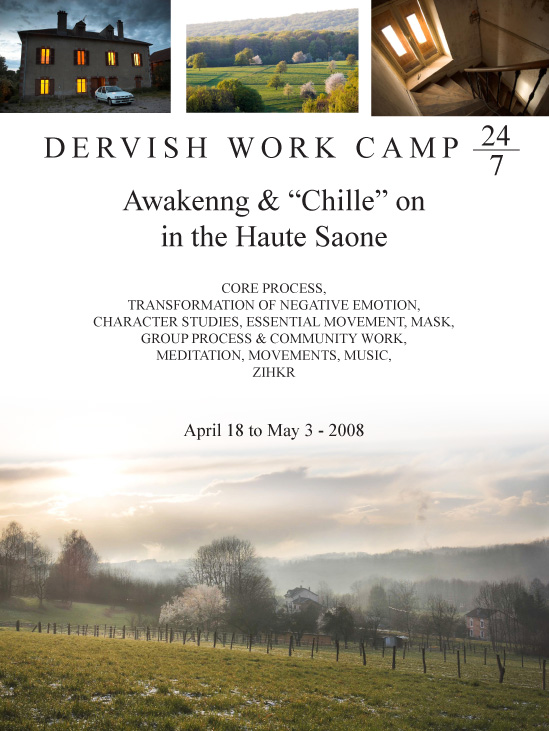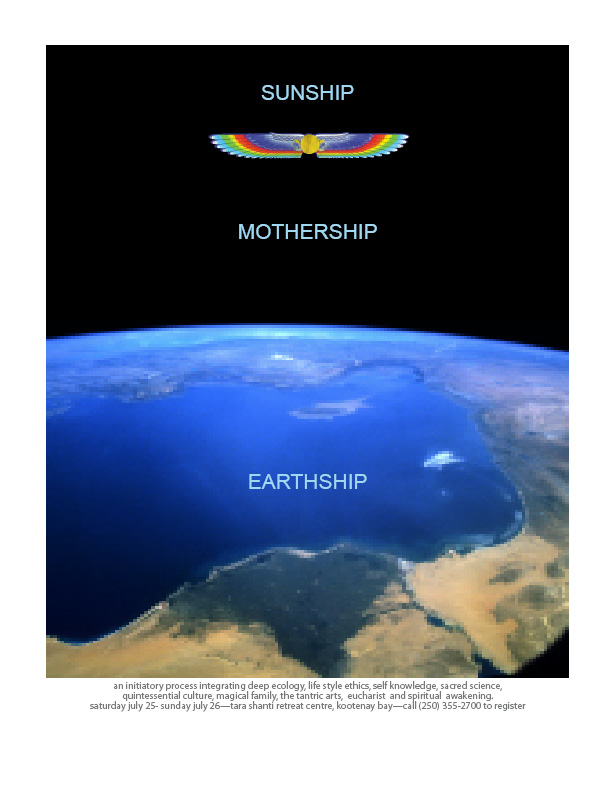 BLUE WATER
EXPEDITIONARY TRAINING
MEDITATION MOVEMENTS MUSIC MASK SAILING
one week intensive introduction nov 4-11
six week training Nov - dec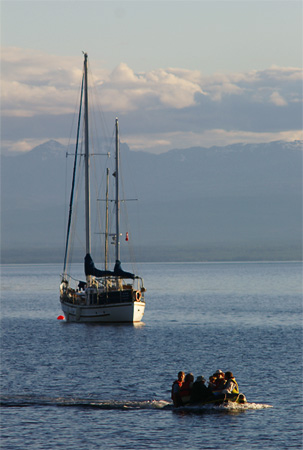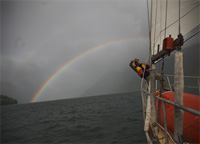 AUDITIONS AND TRAINING FOR

GLOBAL TRAVELING
BAND CHOIR THEATRE
FAMILY TROUPE SHIP
MYSTERY PRAYERSPACEEVENT
PRODUCTION COMPANY



RESEARCHING TRAINING KNOWING
INITIATING
REHEARSING PRESENTING SHARING