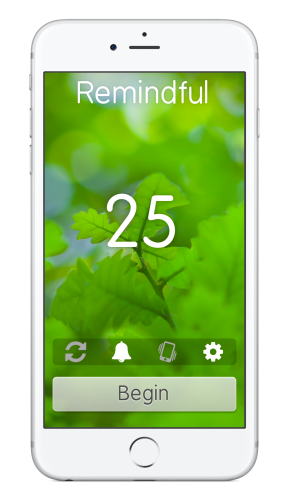 Smartphone apps are not well known for increasing the quality of awareness in their owners — but this one may be an exception to the rule!

We started by recording our beautiful hand-made meditation bell, combined it with tranquil images of nature and a simple interface for setting an interval timer that would bring us back to the present throughout the day.

Although this app was originally designed as a bell to help us remember to be present — it also turned out to be very handy as a meditation timer, and even for timing turns in games of scrabble and chess. The app has also been used as a timer for observing and taking notes about our habits and state of awareness.