Than Me - Awakeneers
During a run-in with a curmudgeonly old philosopher over lunch, Isa realized a stupendously obvious yet rather inspiring fact: no matter what, becoming one's best possible self is just that: possible! While he didn't manage to convince his conversation partner of the validity of this truth that afternoon, he convinced himself of it so thoroughly that he just had to put it in a song. Than Me was written on a sleepless night in a too-short hostel bunk after a seemingly disastrous audition. Sometimes, we can feel like pathetic and underwhelming human beings. This song is about the realization that no matter how underwhelming one may seem, becoming one's best is *always* possible — and nobody is better qualified to become the best version of themself than they are!
Complete printable lyrics and chords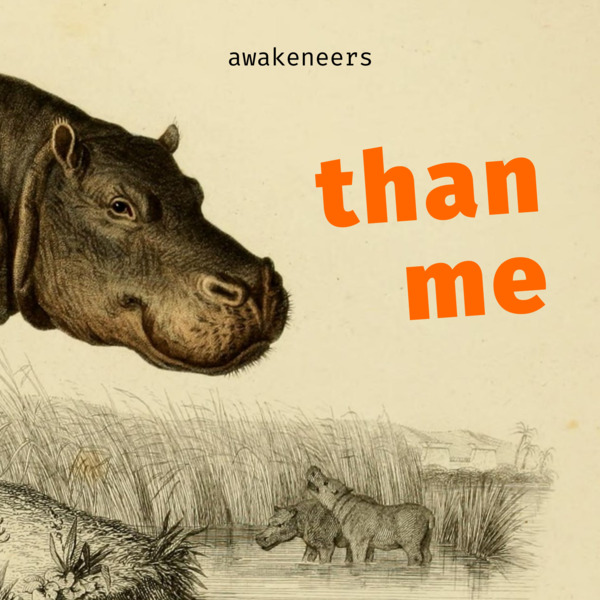 Albums that include Than Me
---

Awakeneers
Purchasing Options

Song Download
Get this song in MP3 format for immediate listening on your computer or MP3 player.
Free
Download