Cortes Island
The best
cortes island
pages on sunship.com (8 items)
Solaris February Newsletter
Spring is starting to sproing into action here on
Cortes
Island
, and so are we! The video is made with footage of the beautiful wilderness and wildlife on
Cortes
Island
. It was mostly filmed on the land where we live, which is also what inspired the...
Mama Earth - Live on Cortes Island
Music Video posted Jan 19th 2017.
Solaris August 2018 newsletter
Good day! Warm greetings from a very warm
Cortes
Island
. (Surprise! Canadians don't generally live in Igloos.) It has been so warm on
Cortes
that our mercury thermometer exploded, and we've had issues with our electronic devices (as well as ourselves)...

MP3 download of the song Mama Earth by Solaris (Live on
Cortes
Island
recording from 2016 with vocals, guitar, percussion, djembe, keyboard, bass and mandoline). , Oh Mama, hey Mama Mama, Oh Mama, blessed Mama Earth, Oh Mama, hey Mama Mama, Oh Mama,...
Solaris music events around Victoria this weekend!
Dear Friends, Hello from a warm and sunny
Cortes
Island
! We are preparing to head to Victoria for a prelude to our upcoming tour, and have a couple of events this weekend that we are excited to let you know about. On Saturday, Aug 15th we're doing...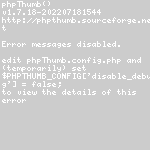 Along The Way - 2010 -2011 concert series
An informal concert of original music, stories and poems gathered from the musical journals of a small group of determined and lucky traveling companions.


Page 1 of 1

These are the top 8 items for cortes island. If you didn't find what you were looking for, try searching for things related to cortes island using the search form at the top of the page.