Poster
The best
poster
pages on sunship.com (7 items)

Animals at Risk from Climate Change Poster
A 24 x 30 full colour educational
poster
covering the fundamental causes, effects and risks of climate change to ecosystems, animals and humans.

Grasses Poster
A full colour botanical reference illustration showing the identifying features and distinct tribes of the grasses. Plus information on the importance of grasses in the global ecosystem, the system of biological classification and a botanical glossary.

The Leaf
Double sided botanical reference
poster
with a full colour illustration of the terms that describe the basic parts, shapes and arrangements used to identify any plant. Plus information on the importance of green plants to all life on earth, some fundamentals...

Earth -- A Graphic Look at the State of the World
With over 99 charts and maps, the Earth wall chart is a concise overview of the state of the entire planet on a single page.

Middle East Wall Chart
A resource for teachers, students, and citizens, The Middle East includes maps, charts, and text covering the region from India to Egypt, with special focus on Israel/Palestine and Iraq.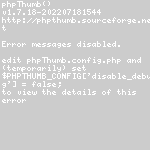 Along The Way - 2010 -2011 concert series
An informal concert of original music, stories and poems gathered from the musical journals of a small group of determined and lucky traveling companions.


Page 1 of 1

These are the top 7 items for poster. If you didn't find what you were looking for, try searching for things related to poster using the search form at the top of the page.